Welcome
Dear Parents / Guardians
Thank you for taking time to visit our school website. We hope you will find it both interesting and informative.
Please enjoy browsing and learning more about our school community.
You may also find it useful to download our School App from the App/Google Play Store to keep up to date with all the latest happenings in and around our school.
Miss McCooe
Christmas Carol Service 2018
Noticeboard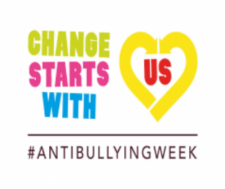 Along with many schools across Northern Ireland the pupils of St. John the Baptist will be participating in Anti-Bullying Week, which runs from Monday 11th – Friday 15th November.
This year's theme 'Change Starts With Us', provides opportunities for pupils to engage in a range of discussions and activities and to know that by making small, simple changes, the cycle can be broken and a safe environment created for everyone, where everyone is heard.
Latest Photographs
Upcoming Events...
Wednesday, 27th November 2019
Sacrament of Reconciliation: First Penance (St John the Baptist Church at 6pm for all Primary/Rang 4 Pupils )
St John The Baptist Primary School, 250 Garvaghy Rd, Portadown, Craigavon, Co Armagh BT62 1EB Phone: 028 3833 6211