Welcome
Dear Parents / Guardians
Thank you for taking time to visit our school website. We hope you will find it both interesting and informative.
Please enjoy browsing and learning more about our school community.
You may also find it useful to download our School App from the App/Google Play Store to keep up to date with all the latest happenings in and around our school.
Miss McCooe
Christmas Carol Service 2018
Noticeboard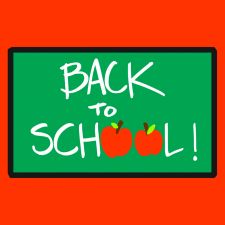 The summer holidays are almost over and we hope that all our children have had a relaxing, enjoyable break.
We are looking forward to welcoming all children back to school at 9am on Monday 2nd September.
Early Bird Club will commence at 8.15am from week beginning 9th September. Primary/Rang 1 children are permitted to attend Early Bird from Monday 16th September. The daily cost is £1 per child payable on the day.
Latest Photographs
Upcoming Events...
Thursday, 24th October 2019
School Closes at 2pm (ALL PUPILS FINISH AT 2PM)
Friday, 25th October 2019
Parent Teacher Meetings (9am - 3pm)
Monday, 28th October 2019
Hallowe'en Mid-Term Break (School Closed)
Tuesday, 29th October 2019
Hallowe'en Mid-Term Break (School Closed)
Wednesday, 30th October 2019
Hallowe'en Mid-Term Break (School Closed)
Thursday, 31st October 2019
Hallowe'en Mid-Term Break (School Closed)
Friday, 1st November 2019
Hallowe'en Mid-Term Break (School Closed)
St John The Baptist Primary School, 250 Garvaghy Rd, Portadown, Craigavon, Co Armagh BT62 1EB Phone: 028 3833 6211