Welcome
Dear Parents / Guardians
Thank you for taking time to visit our school website. We hope you will find it both interesting and informative.
Please enjoy browsing and learning more about our school community.
You may also find it useful to download our School App from the App/Google Play Store to keep up to date with all the latest happenings in and around our school.
Miss McCooe
😄 Pupil Noticeboard 😃
Hello boys and girls!

This is the last week of Term 2. The good news is you only have 3 and a half days of home learning to do because your Easter holidays begin at 12pm on Thursday 🐣 🥚
Before you get in to holiday mode, remember this is a special week in our Church's celebrations. This is the last week of Lent. The last week of Lent is known as Holy Week. It is a special time when we remember the last week of Jesus' life.
Holy Week began on Palm Sunday. Palm Sunday reminds us of the journey Jesus made into Jerusalem, on a donkey, to celebrate the Jewish festival of Passover (Pesach). Jesus chose a donkey to show that he had come in peace. Many people welcomed Jesus by shouting, waving palm branches and throwing branches down in the path of the donkey. They hoped that Jesus was the Saviour who the Bible had promised.
Palm Sunday is both a happy and sad day. We are happy because we sing praises to Jesus but also sad because we know Jesus died less than a week after his arrival in Jerusalem.
In church on Palm Sunday we are given small palm crosses made from palm leaves. The left over palm crosses are kept for Ash Wednesday the following year, when they are burnt and put on people's foreheads at the beginning of Lent.

On Holy Thursday of this week we remember the night Jesus spent with his disciples before his death. On this night Jesus had a final meal with his friends and surprised them by washing the feet of each person there, a task that was normally done by a servant. He wanted to show his followers that they should love one another in humble ways.
Later in the meal, which we call 'The Last Supper', Jesus passed round bread and wine. He said the bread was his body broken for them and the wine was his blood shed for them. He was telling them that he was going to die and that when they share bread and wine they should remember him. We remember these special actions each time we celebrate Mass and even more so on Holy Thursday night. Jesus also told his friends that they should love one another. It was later on this night that Judas betrayed Jesus in the Garden of Gethsemane.
The day of Jesus' death is known as Good Friday. On Good Friday we remember the day that Jesus was killed on the cross. He was nailed to a wooden cross by Roman soldiers. This is the reason why the cross is an important symbol in our faith. There are crosses in our churches and many of us wear a cross on a chain. Good Friday is a sad day and churches never have flowers or decorations on this day. The church is left dark and there is just a simple cross on the altar. It is known as Good Friday because we believe that Jesus gave up his life for the good of everyone.
The Crucifixion is remembered in Jerusalem even today. Large crowds of Christians take the same path as Jesus. In some countries people act out the story of Jesus' last day while others watch and think about the events which happened long ago.

The last day of Holy Week is Easter Sunday. Easter Sunday is a happy day for us because we believe that Jesus rose from the dead on this day. We believe that Jesus' resurrection or coming alive shows that death is not the end of everything. We go to church to thank God for Jesus' life. Church bells are rung and churches are decorated with flowers such as white lilies which are associated with Easter. The colours in the church change to white or gold which are thought to be the best colours.
Traditionally on Easter Sunday gifts of chocolate eggs are given. Eggs were always thought to be special even before Jesus was born. It is because they are associated with new life when the chick breaks from the egg. After Jesus had risen from the dead it was easy to think of eggs as a sign of new life. So eggs have always been part of celebrations at Easter.
There are many other Easter traditions. Here are some of them:
A Family Easter Egg Hunt
A Big Easter Brunch
Family Egg Dyeing
Make an Easter Tree
Make an Easter Bonnet
Easter arts and crafts
Make an Easter basket
Fun Facts About Easter
Around 90 million chocolate Easter bunnies are made for the holiday each year.
The largest Easter egg ever made was over 25 feet high!
In some countries Easter is celebrated at a different time of year.
At Easter people eat hot cross buns with a cross on top of them.
Easter in Ethiopia is called Fassika.
Some children leave out carrots for the Easter bunny in case he gets hungry.
Early chocolate Easter eggs were much smaller and solid, not large and hollow as they are today.
We would love to see some of your Easter activities. Remember to send all photos to: stjohnthebaptistpsportadown@gmail.com
Remember - keep safe and stay at home 🏡
Noticeboard
School Closure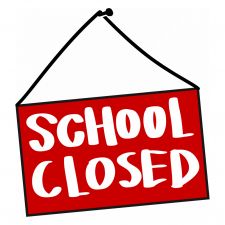 After much consideration and in consultation with our Chair of Governors, we wish to advise that in the interests of safeguarding the health and safety of both our pupils and staff, St. John the Baptist P.S. will remain closed until further notice.
We greatly appreciate your continued understanding and support at this difficult time and we urge everyone in our school community to stay safe at home and to heed all medical advice.
This situation is evolving on a daily basis and we will continue to do our utmost to keep you updated via our school app and website.
Please know our thoughts and prayers are with all of you.
Take care and keep safe.
C. McCooe


Latest Photographs
Well done to Seán & Aodhán, hard at work today!
Maisie's gorgeous Easter Wreath
Upcoming Events...
Thursday, 9th April 2020
School Closing at 12pm For Easter (ALL PUPILS FINISHING AT 12PM)
Friday, 10th April 2020
Easter Holidays (SCHOOL CLOSED)
Sunday, 12th April 2020
Easter Holidays (SCHOOL CLOSED)
Monday, 13th April 2020
Easter Holidays (SCHOOL CLOSED)
Tuesday, 14th April 2020
Easter Holidays (SCHOOL CLOSED)
Wednesday, 15th April 2020
Easter Holidays (SCHOOL CLOSED)
Thursday, 16th April 2020
Easter Holidays (SCHOOL CLOSED)
Friday, 17th April 2020
Easter Holidays (SCHOOL CLOSED)
Monday, 20th April 2020
School Re-opens (9am)
St John The Baptist Primary School, 250 Garvaghy Rd, Portadown, Craigavon, Co Armagh BT62 1EB Phone: 028 3833 6211